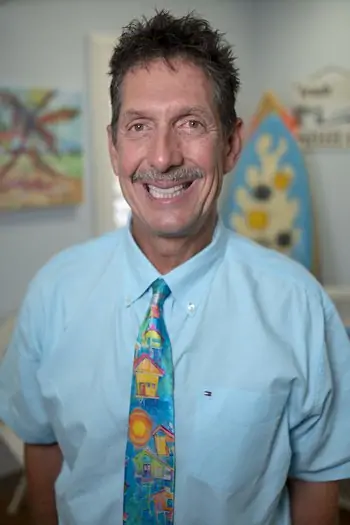 Dr. Hagstrom graduated number 1 in his class from USC School of Dentistry in 1987 and has been practicing in the El Cajon/La Mesa area since then. He completed a residency in Myofacial Pain Dysfunction at USC and trains annually at the Center for Advanced Dental Study in St. Petersburg, Florida, with Dr. Peter Dawson. Dr. Hagstrom is known as a "Physician of the Mouth" not just a "Tooth Doctor!" He does Permanent Restorative Dentistry using the latest in proven Cosmetic Dental materials. Dr Hagstrom has been a member of the American Academy of Cosmetic Dentistry since 1995. Most recently, he has completed and earned his Fellowship in Implant Dentistry from the California Implant Institute.
He also has advanced training in treating the "Dental Phobic" patient. Where his philosophy is to listen attentively to his patients and treat each one individually based on what they want to accomplish and in a manner that is tailored to fit their specific situation. He also employs the latest in "Sedation Dentistry" techniques allowing the patients to take a pill and go to sleep! He is a Charter member of the Dental Organization for Conscious Sedation. Dr. Hagstrom has also obtained one of the first Certificates for Oral Conscious Sedation issued by the State of California. He is a charter member of the Dental Organization For Conscious Sedation, DOCS.
He has recently been awarded one of only 36 Life Time Qualified Achievement Awards in the Crown Council. This organization is dedicated to bringing the highest quality Dental Services possible to the patients of North America.
Although, Dr. Hagstrom has earned many honors and distinctions, his patients know him best for his heart felt caring attitude that he expresses daily to those he treats.