What is a Dental Crown?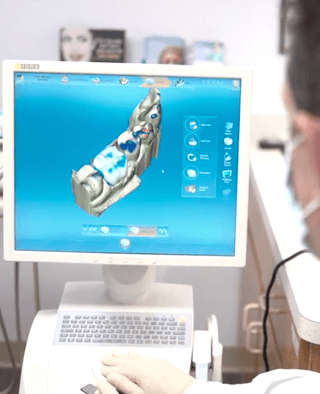 A dental crown is a cap or covering that encases the entire tooth to protect the root and to restore the tooth's original shape. Using dental crowns, our team of dental experts in La Mesa, California, can protect and strengthen tooth structure— even after it has been severely damaged.
At our La Mesa office, we offer beautiful porcelain crowns. These crowns are made with the highest-quality materials and perfectly resemble your natural teeth. The porcelain is a tooth-colored material that mimics the natural translucence of your teeth and blends with them beautifully.
Our porcelain crowns are very durable and are custom-made to provide you with perfect occlusion and a natural feel.
You may require a dental crown if you have tooth fractures, broken teeth, severe decay, or a fractured filling. When you get a root canal, the tooth is typically capped with a crown. We also use crowns in our dental bridge procedures.

What is a Dental Bridge?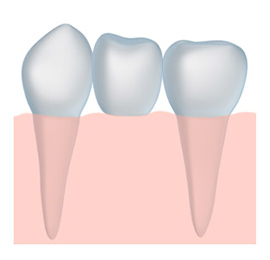 A dental bridge is a line of crowns that can be used to replace a missing tooth or group of teeth. Crowns are attached to the teeth adjacent to the gap, and these teeth anchor the crowns in the middle, creating a dental bridge.
If you have missing teeth, dental bridges are an effective way to restore your smile. Our dental bridges are affordable and will allow you to eat, smile, and speak again. Dental bridges are a fantastic restorative dentistry procedure for our La Mesa patients who want an affordable option for teeth restoration.
Cosmetic Dentist Dr. Hagstrom has over 26 years of experience and is proud to offer this restorative service to our patients in and around La Mesa, California. To find out more about our dental crowns and dental bridges, contact our office today. We would be happy to answer any questions or to schedule an appointment.