Laser Dentistry for La Mesa and El Cajon, CA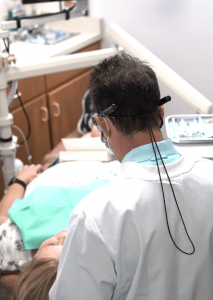 At A Shop for Smiles – Richard Hagstrom, DDS, we believe in utilizing the best technologies to provide our patients with the best possible care in our La Mesa office. Dr. Richard Hagstrom and his hygienist, Jen, use laser dentistry in many of their procedures to better serve their patients in the La Mesa and El Cajon areas.
Dental Lasers allow Dr. Hagstrom to target specific tissue without affecting the surrounding tissue or teeth. By using laser dentistry, we are able to provide procedures that are even more precise and accurate than procedures that don't have access to this great technology. We also use laser dentistry techniques because they lessen bleeding, postoperative pain, and swelling. Lasers are more gentle than drills and patients who participate in a laser dentistry procedure often require little or no anesthetic. They also experience faster healing times.
We use lasers in many of our procedures including:
COSMETIC DENTISTRY – We use lasers in our cosmetic dentistry procedures for gum shaping and contours surrounding your teeth to provide better aesthetic results. Using lasers, we can perform gum lifts to complement dental veneer procedures. We can also perform gummy smile reductions for patients who want their teeth to be more visible. Lasers used in our teeth whitening procedures enhance the effect of the whitening and speed up the reaction time of the whitening gels for faster results.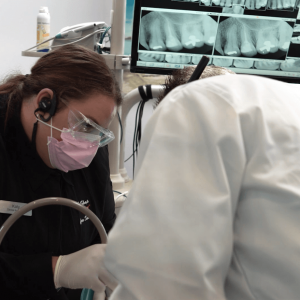 PERIODONTAL DISEASE TREATMENT – Lasers can be used in periodontal disease treatments to selectively remove the diseased or infected tissue lining the pockets around your teeth. Lasers promote faster gum healing and can kill the bacteria that cause periodontal disease. Some lasers can even help increase circulation and collagen formation at the bottom of your periodontal pockets and help revive or rejuvenate your gums.
COLD AND CANKER SORE TREATMENT – For patients who suffer from cold or canker sores, we can treat the sores before they even fully appear with laser dentistry. Lasers can kill the virus in your skin before it starts and prevent the sore from emerging. Cold and canker sores are usually preceded by a tingling sensation. A visit to the dentist can alleviate the symptoms of a cold or canker sore before the two-week healing process even has to begin.
To find out more about our laser dentistry treatments, call our office at 619-465-5252.