Dental Implants for La Mesa and Surrounding Areas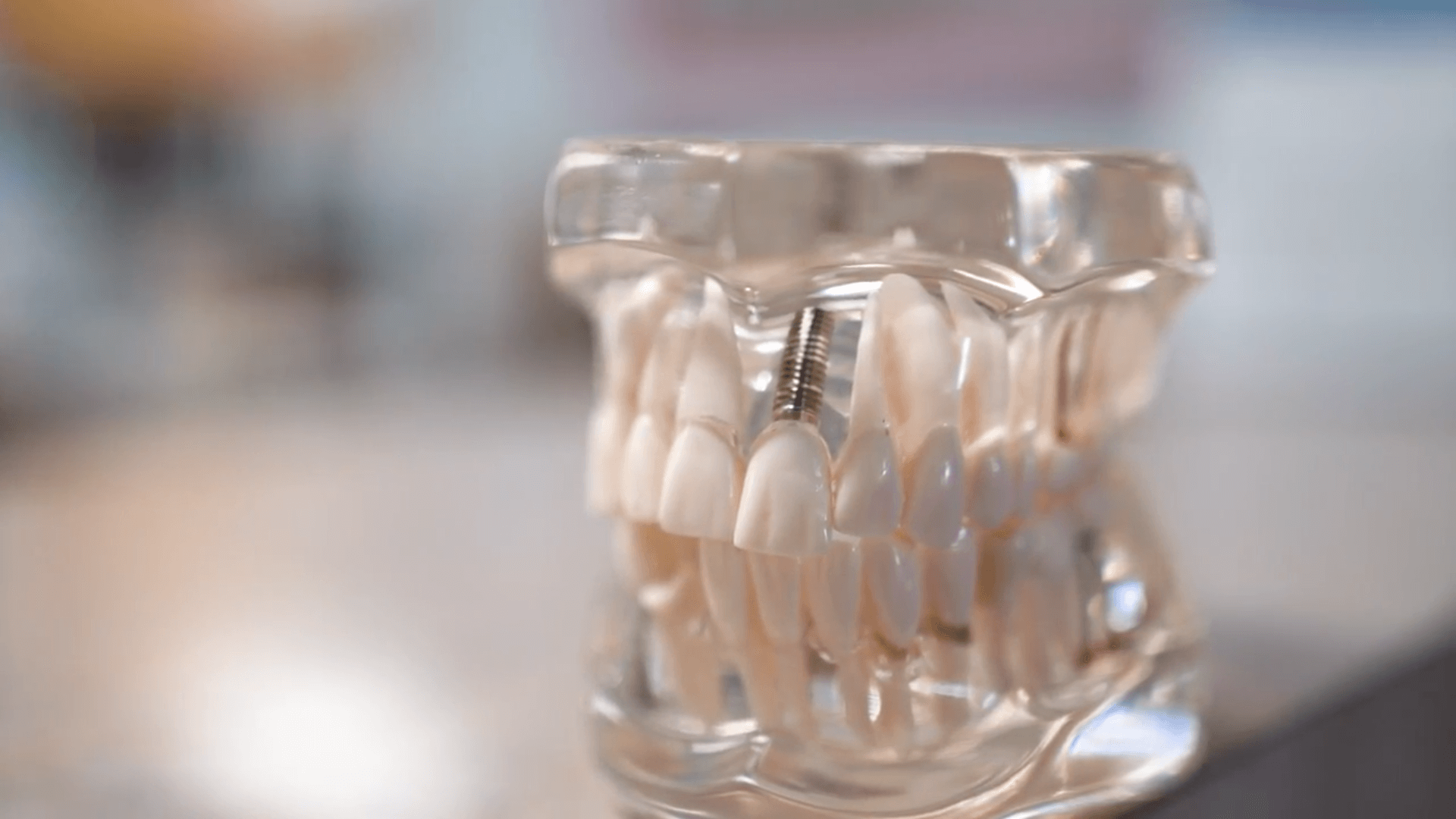 Dental implants are synthetic tooth roots made with a titanium alloy that can be surgically placed in the upper and lower jawbone. When combined with a beautiful porcelain crown or dental bridge, dental implants can provide perfect replacement teeth for those who have lost a tooth or teeth.
Dental implants can also be used to provide stability and support for partial or complete dentures.
Benefits of Dental Implants
Dental implants are the only restorative option that restores both the tooth root as well as the chewing surface of a lost tooth. When you lose a tooth, the gum line underneath can start to deteriorate. The dental implant procedure restores the support and stimulation that your jawbone needs in order to stay healthy and strong.
When your teeth are restored using dental implants, you may look younger and can enjoy all the benefits that come with a complete, natural smile. At our La Mesa, California clinic, implants are made with a high-quality, durable material that, with proper care, can help give you a lifetime of smiles.

Dental implants can provide you with a number of other benefits, including:
Replacing your missing teeth without affecting any adjacent teeth.
Resolving bite problems or joint pain caused by teeth shifting into gaps.
Restoring your smile, chewing, speech, and digestion.
Restoring or enhancing facial structure.
The Dental Implant Procedure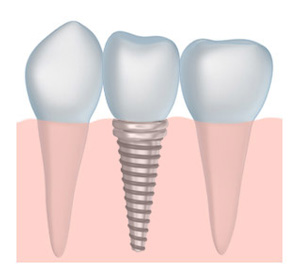 Before the implant dentistry procedure begins, Dr. Hagstrom will discuss the process with you in detail and prepare you for each appointment in advance. He will take x-rays and impressions of your jaw and teeth to determine whether or not this is a good solution for you.
Your implant will be customized to fit perfectly in your mouth, and a beautiful porcelain crown will be crafted specifically for you. Your implant and crown will be created to look beautiful and provide perfect occlusion, comfort, and functionality.
Once Dr. Hagstrom prepares a space in your mouth for the dental implant, he then surgically attaches it to the bone. Afterward, you will be given time for the area around the dental implant to heal.
During this healing period, the implant will fuse with your bone just like a natural tooth root. This process is called "osseointegration."
Healing times vary from patient to patient. Once the area has healed and the osseointegration is complete, Dr. Hagstrom will attach the abutment and porcelain crown. You can leave the office that day with a beautiful replacement tooth and a full, functional smile.
Call Today!
Our dental clinic serves the entire El Cajon and La Mesa area, and we are currently accepting new patients. To find out more about our implant dentistry treatment, contact us at A Shop for Smiles today. We'd love to get started on your smile!