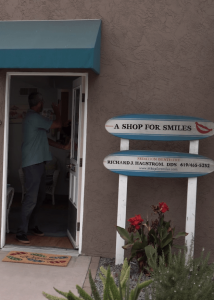 Mouth Cancer Screening & Dental X-Rays In La Mesa
At A Shop for Smiles, it is important to us to provide you with the most up-to-date care. Our dental services are meant to improve the quality of your life as well as your smile.
In fact, your comfort and care is our first priority. We are always looking for new technology that will make our procedures even better. By utilizing our in-office technology, we can offer more precise procedures and diagnoses. Additionally, our laser dentistry services provide more comfort and faster healing and relief.
Oral Cancer Exams
Oral cancer is a serious disease with lasting and devastating consequences. We recommend an oral cancer screening once a year to help keep you safe. Early detection and care is essential to oral cancer treatment. We utilize the technology in our office to provide accurate screenings that could make all the difference in your life and the lives of your loved ones.
CEREC Same Day Crowns
With CEREC, we can create beautiful porcelain crowns in one day. At our office, we can take a mold of your tooth and craft a permanent crown in only twenty minutes. CEREC allows us to place permanent crowns without the need for a temporary crown, saving you time.
Dental X-rays
Our dental x-rays are completely safe, and they are essential for diagnosis and prevention. We perform regular dental x-rays to catch tooth problems early when they are easier to treat. Dental x-rays help us assess your needs and provide you with better care.
Call Today!
If you need to schedule an oral cancer screening or you'd like to find out more about our dental technologies, contact our office today. Our La Mesa, Arizona office is waiting for your call. We would be happy to answer any of your questions and to schedule an appointment. We proudly serve patients in La Mesa, Santee and El Cajon areas.