Invisalign Treatments in La Mesa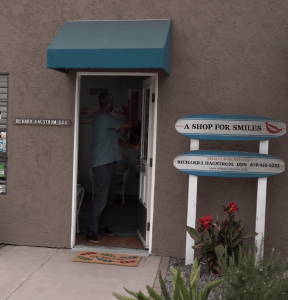 Misaligned teeth can cause serious issues for the rest of your mouth. They can be uncomfortable and are difficult to floss and clean thoroughly, which leads to cavities faster. For many adults in the La Mesa and El Cajon area, traditional braces aren't a viable or appealing option.
Fortunately for them, A Shop for Smiles – Richard Hagstrom, DDS offers Invisalign, an alternative to metal braces. These clear aligners are removable and virtually invisible, so you can floss and brush normally without avoiding foods like popcorn. Invisalign moves your teeth in place gradually, so all you have to do is change out the aligner every two weeks.
What is Invisalign?
Instead of metal wires and brackets found in traditional braces, Invisalign uses a series of plastic aligners to straighten your teeth. These aligners are completely removable and almost invisible, making them a more comfortable experience than brackets and wires. As your teeth change, you'll change out your aligner for a new set every two weeks.
Advantages Patients Enjoy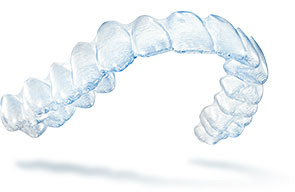 Custom-made aligners that fit over teeth perfectly.
Straightening with subtlety. Each set of aligners is made with clear plastic.
No adjustments to diet or dental routine. The aligners are removable, so patients can enjoy their favorite foods and can brush and floss normally.
Fast treatment. Traditional braces can take up to two years to straighten a patient's teeth, while Invisalign results in beautiful, straight teeth in nine months to a year.
How does Invisalign Work?
Before your treatment, Dr. Hagstrom will have a thorough consultation with you to discuss your options and treatment plan. Once you have your aligners, you will switch them out every two weeks while your teeth continue to straighten. Each aligner adjusts your teeth a little bit more until they are finally in their proper position. Our Invisalign process is fast, simple, and effective. Dr. Hagstrom has more than 13 years of experience repositioning teeth using Invisalign.
To find out more about Invisalign braces, contact our El Cajon office today. We are accepting new patients from La Mesa, El Cajon, and Alpine, California, in addition to patients from nearby cities. You can give us a call at 619.465.5252.