Periodontal Disease Treatment for
La Mesa & El Cajon Patients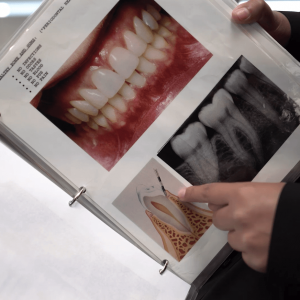 Having a gum disease can be painful and embarrassing. Poor oral hygiene and bad dental habits can lead to gingivitis and other oral health issues. A Shop For Smiles – Richard Hagstrom, DDS can help you get your oral health on the right track.
What is Gingivitis?
Gingivitis is the mild form of periodontal disease and is the most common form of gum problems. Gingivitis can cause irritation, redness and swelling of the gums. Because of the mildness of this form of gum disease, you may not even know that you have it. However, it is critical that you treat the gingivitis promptly before it becomes periodontal disease.
What is Periodontal Disease?
Periodontitis, or gum disease, is a common inflammatory condition that is usually caused by a bacterial infection in the gum tissue. Periodontal disease affects almost eighty percent of Americans and can have serious side effects if left untreated.
At A Shop for Smiles – Richard Hagstrom, DDS, we offer professional, compassionate periodontal disease relief, treatment, and care. Dr. Hagstrom has been helping his patients recover from periodontal disease for over twenty six years. He has the experience, skill, and knowledge to treat periodontal disease at its source and help prevent serious health problems that may have a periodontal link.
Some signs of periodontal disease may include:
Bleeding gums
Gum pain or swelling
Teeth that look longer
Bad breath
Teeth that feel loose
If you are experiencing any these symptoms, Dr. Hagstrom can provide you with relief, understanding, and compassionate care. At our San Diego office, we have the skill, technology and knowledge to make fast and accurate periodontal diagnoses and to give meaningful, effective treatment.
Periodontal Disease Treatment
Periodontitis treatment methods depends upon the type and severity of the disease. We can provide a wide range of periodontal disease treatments to meet our patient's individual needs.
Some of our treatments include: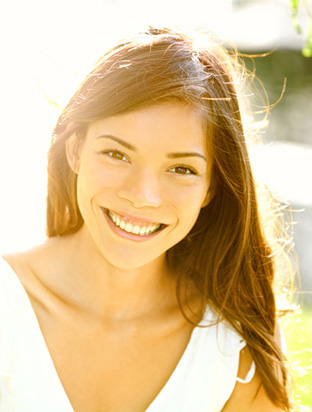 Prophylaxis (Teeth Cleaning)
One of the best treatments for periodontal disease is regular teeth cleanings. These cleanings remove tartar and clean out the bacteria that causes gum disease. A regular appointment for a professional cleaning is an important part of periodontal disease prevention.
Scaling and Root Planing
For this treatment, we use laser technology to remove the bacteria and hardened tartar that is causing the gum disease. Scaling and root planing is a non-invasive procedure that is performed for patients whose periodontal disease has progressed too far to be treated with regular cleanings alone.
Pocket Elimination Surgery
This surgery reduces the pocket size between the teeth and gums, making it harder for bacteria to develop. This procedure provides relief for patients who are suffering from severe periodontal disease problems.
Patients who receive periodontal treatment will feel healthier and more comfortable with their teeth and smile. Periodontal care will reduce the risk for more serious diseases and give your smile a nicer, cleaner feeling. After you've received periodontal disease treatment you may feel happier and more confident in your social interactions. You can enjoy a higher level of oral health.
We have been proudly helping patients in the San Diego, La Mesa and El Cajon areas feel confident about their smiles. To schedule your periodontal disease or gingivitis treatment or to learn more, call us at 619-465-5252 today. We would be happy to talk to you.