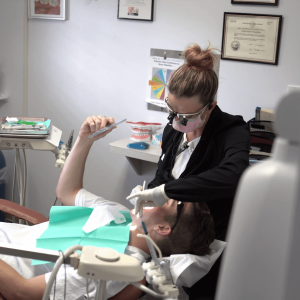 Professional teeth whitening is one of the most sought after cosmetic dentistry services at our La Mesa, CA clinic. Teeth whitening is a simple way to brighten your smile and enhance the beauty of your natural teeth.
White teeth convey happiness, confidence, and health. With whiter teeth, you'll feel more comfortable during social interactions, and you'll want to share your smile more often. By making the color of your natural tooth enamel brighter, you can affect the way you look and feel.
Professional Teeth Whitening
Having whiter teeth is the number one concern for most people when it comes to the aesthetics of their smiles. At A Shop For Smiles, Dr. Hagstrom offers professional whitening that is more effective and safer than over-the-counter whitening options.
The most popular method of tooth bleaching in our office is our at-home tooth whitening kits.
At Home Teeth Whitening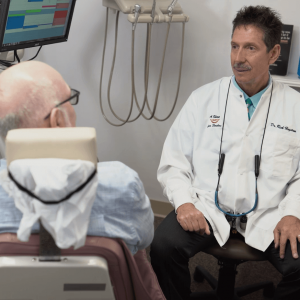 At-home whitening is especially popular among our La Mesa patients because it is convenient and yields dramatic results. With a professional teeth whitening kit, you can whiten your teeth at your leisure, right from the comfort of your home.
When you come into our clinic in La Mesa, California for teeth whitening, we will begin by making impressions of your teeth. Using these impressions we will make custom, clear teeth whitening trays that will fit your mouth perfectly.
Our clear trays feel completely comfortable and can be adjusted as necessary for a proper fit. You will be given a special whitening solution that you will add to the trays. You will wear these trays either twice a day for thirty minutes or overnight until you reached your desired shade.
We'll provide care instructions for your teeth, and we will also encourage you to visit us regularly to help maintain a beautiful, healthy, white smile. Tooth whitening is not permanent. A touch-up may be needed every several years, and more often if you smoke or drink coffee, tea, or wine on a regular basis.
If you have restorations that need to be brightened, we can brighten them to match your new, stunning white smile.
Call Today!
To find out more about teeth whitening, contact us at our La Mesa offices today.